Following Your Passion. Finding Your Purpose.
Real Stories. Real People.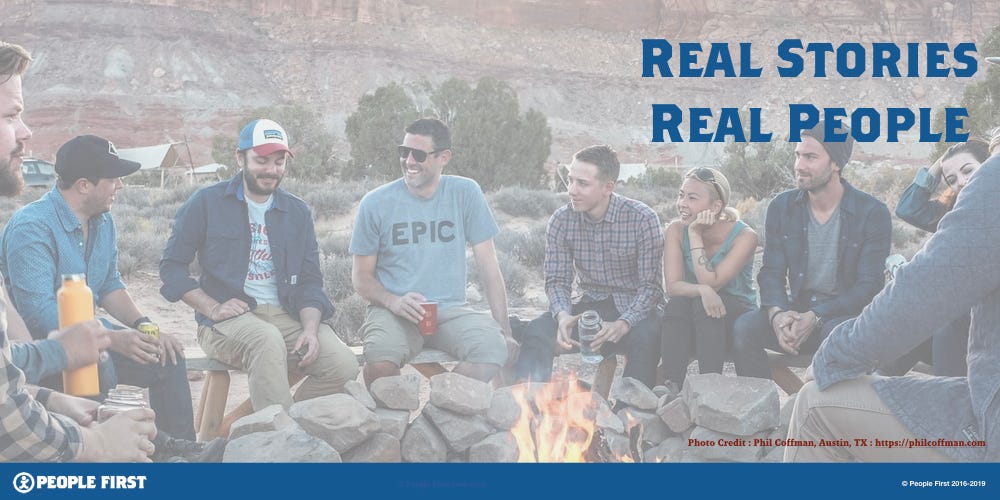 I have a blog series called 'Travels Without Charlie'. Each anonymized post is a short story that reflects someone I have met on my travels and reveals one or more tenets of People First. I launched the series in May 2018. Today I am pre-announcing a new series … 'Real Stories, Real People.' It's the same principle but the story will be more substantial, not anonymous and will specifically call out one or more principles of People First. The first three are written, though none are yet published.
The stories came to mind as I have been thinking about the Passion|Purpose debate and discovering a story I wanted to share this week. A story about someone who you might not have heard of, but is passionate about what they do. And they did it against such odds that the rest of us might just have given up. Richard might not be as famous as the star of another 'against all odds story' that 'long-time' readers of this newsletter might recall but in many ways is even more dramatic.
Richard Montañez dropped out of school with no qualifications and started work as a janitor in a local Frio-Lay plant. Today he is VP of multi-cultural sales for PepsiCo America, has his own non profit and teaches MBA classes at a local college.
Without a PhD?
No - with a PhD … not satisfied just with succeeding, he also educated himself on his journey through life.
The Hustle has the whole story.
---
Could you do that?
On a related note, listen to what Albert-László Barabási has to say about success.
… and really - just in case you think it's too late - I do urge you to watch his Ted Talk.
---
Many Thanks For Your Attention. Please do share through your social channels of choice and forward the email to colleagues, friends and family that want to join us on this journey And thank you to the new readers that are regularly joining us. I appreciate all of your support.