Goon - But Not Forgotten
Sometimes the oddest things remind you of something.
A couple of newsletters ago, I dispatched a newsletter cleverly titled 'Newsletters'. I included an image of 5 people, wondering if you knew of them and promised an answer on May 28th. Today.
Many thanks to those that offered their thoughts as to what today might actually be - and in particular - to 'JP - the other one', who correctly identified that we are commemorating the 68th anniversary of The Goon Show. Also - before anyone complains 'no-fair' … how can American's even start to compete on obscure English radio shows … I won't even take the 'obscure' bait and instead point out that 'JP - the other one' is a through-and-through All-American.
It was while I was writing that short newsletter (working title - 'Gone But Not Forgotten'), where I was reestablishing connection with you all, that one of their albums came to mind.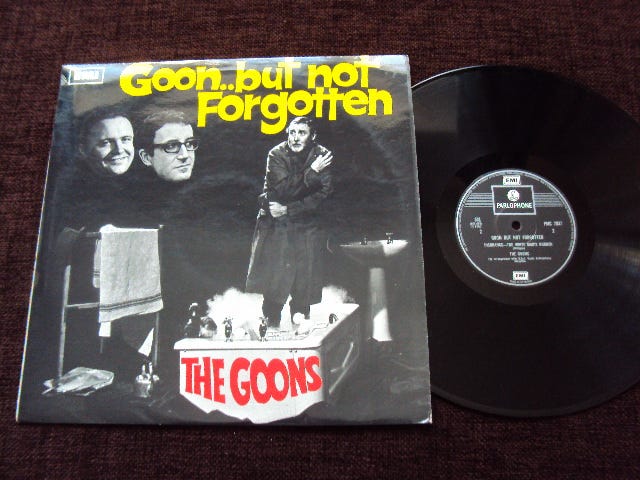 The newsletter included a photograph of The Goons; Spike Milligan, Harry Secombe, Peter Sellars and Michael Bentine all now sadly passed, that 5th person … i think … is Ian Carmichael, who was tightly connected to Peter Sellars at the time - but to my knowledge was never part of The Goons. But I could be wrong. It certainly is not unknown!
Onwards, my next newsletter formally launches the People First Newsletter (which is what this is really all about) … I hope you enjoy.