Identity?
It Might Not Be What You Think It Is!
One of a series of 'Reflections'.
Always revealing differences. Often adding new facets.
To know the reflection is to understand the subject.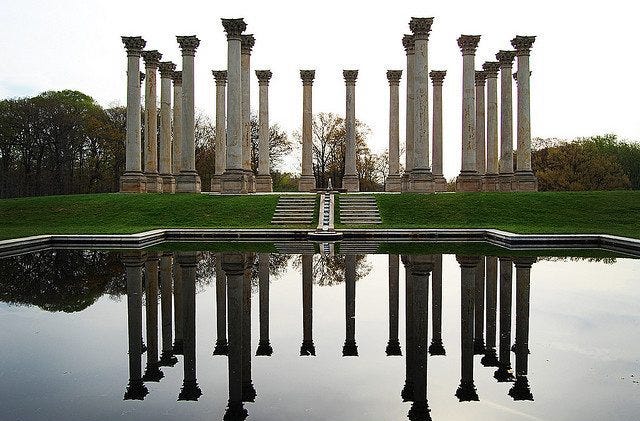 I don't want to talk about ID ... I want to talk about the other part of 'Identity'.
Entity: "A thing with distinct and independent existence. Existence; being."
We get so caught up in the idea that your ID is your identity that we forget that 'entity' is also part of 'identity'.
Your 'ID' is not your 'Identity'.
An 'ID' demonstrates to a third party that some 'authority' is essentially validating 'who you are'. That you are 'of an age', live at an address, have sufficient funds to …
But without that ID, you are still you. An entity. Born. Walking on planet earth. You might not be able to prove it to others - but look around - you exist.
Even without 'ID', you remain an 'entity' - with distinct and independent existence.
If you tried to comment last week, apologies, it isn't a very clear process when the message says you have to be a paying subscriber to comment! I have logged the problem with the fine people at Substack and until resolved, comments are turned off. As always, if you have something to say - hit reply. Any and all thinking is welcome.

Does it make sense? Do you agree? Could the reflections be developed further, go deeper? Let me know what you think.
My thanks for your continued support and attention. Please like the post, share through your social channels of choice and forward the email to colleagues, friends and family that want to join us on this journey. I truly appreciate all of your support and all your comments (positive and negative).