Thankyou ...
... for you ... and the music.
It's a short week in America - so a short newsletter seems appropriate and the topic - well, how about Thank you.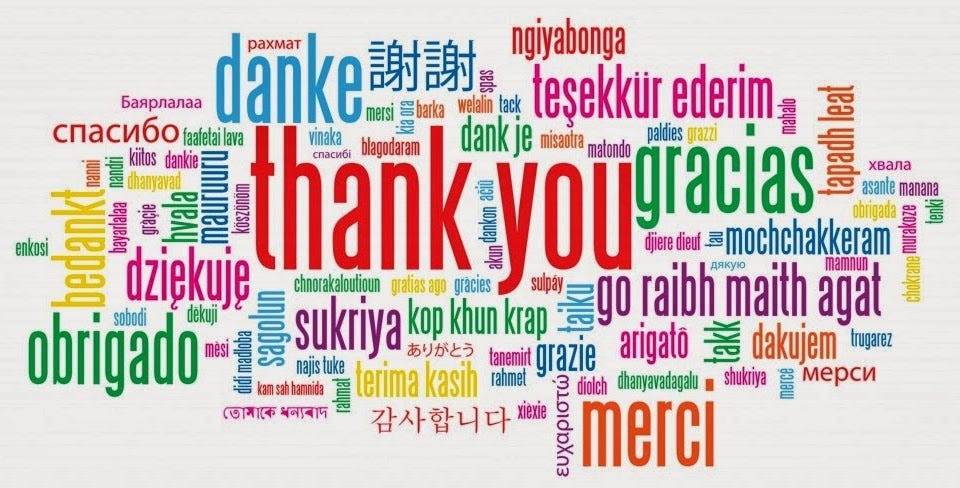 Thank you, each and every one of you, for staying on this journey with me, giving feedback, support and helping me build the ideas. I truly appreciate it.
Next week, I will start to introduce stories about real people as I continue to build my case on the challenges we face around things like work, data, technology and identity. Shortly thereafter, I will start to offer my approach to what we need to do about it ... and how will we do it.
Until then, regular readers know that I like to use music as part of my storytelling. I freely admit that the musical references are not always culturally relevant to the present day (translation - I reference 'old' music a lot). Sorry about that Rikki ... that's the way it is and this week is no different. 😊
Steven Wilson is an English musician that I have followed for over 15 years. I have countless albums by him and his music is firmly rooted in dark, experimental, electronic, progressive rock (I know - right?), but for all of that he lists ABBA as one of his biggest influences. If it's good enough for Steven ( a culturally relevant, modern, active musician) - then it's good enough for me!
And yes, I saw 'Abba - The Movie' in a close to empty 'Streatham Odeon', (before it was a multiplex), one soggy afternoon in early 1978. The closing song is a personal favorite and the scene has always stuck with me, which is why I chose this particular clip. Curiously, it doesn't include the part that I remembered … a camera moving away from the studio, into the air to reveal deeply wooded countryside and the Archipelago … but I didn't make it up …
The song also plays over the closing titles as the camera pans out from the band performing in a hut on an island in the Stockholm archipelago to views of the archipelago itself.
---
Thank you - again - for your continued support and attention. Please do like the post, share through your social channels of choice and forward the email to colleagues, friends and family that want to join us on this journey. I truly appreciate all of your support.